Sell To Us
Get Cash for Designer Items
Your unwanted luxury is another woman's treasure! We're passionate about sharing beautiful designer items with the world, and if you're no longer wearing or using your quality designer items, handbags, or jewelry, we would love to help you pass them along! We pay cash for designer handbags, we buy and sell jewelry, and as an experienced vintage and antique trader, we provide expert appraisals and offer fair value based on the current prices. We're always in search of beautiful, rare, and collectible fashions, and whether you're simply after cash for designer handbags, or you'd like to sell your designer items to make room for the latest looks, we've got you covered.
We Will Pay You For:

Handbags
Jewelry
Gold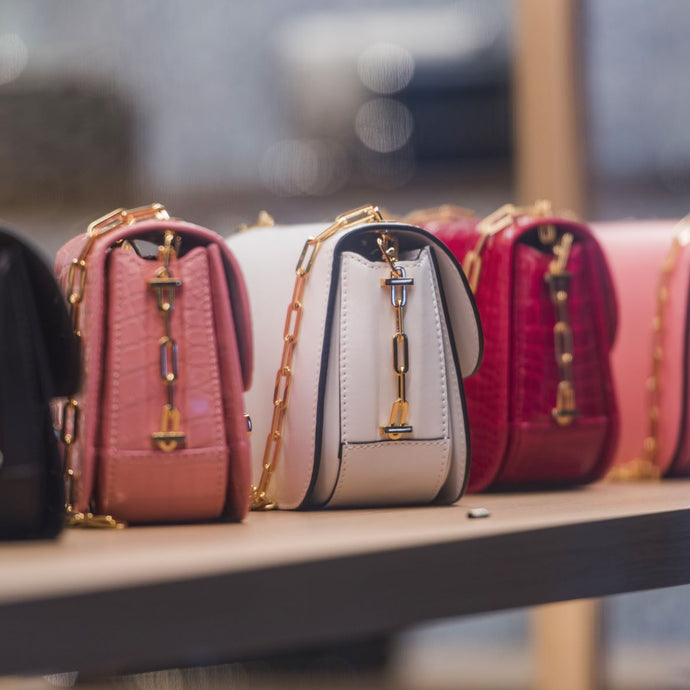 Sell All Of Your Vintage & Unique Designer Items to Us
Many of the beautiful designer items we have for sale are only made possible with luxury finds from ladies just like you! Every time you sell silver jewelry, sell gold or sell designer items to Exceptional-Finds, you're supporting our mission to cultivate every woman's unique sense of style with one-of-a-kind pieces that help women look and feel their best. Even if you're not sure if your jewelry or accessories have value, we'd love to help you evaluate and honestly discuss the details of your items. Whether you're hoping to sell jewelry or handbags, our reliable and trustworthy guide will empower you with a straightforward valuation for a confident and informed decision before you sell.
Even if you love the designer items you'd like to sell, selling your dated designer items is a great way to liberate your closet, redefine your style, and pivot to a more customized selection of jewelry or accessories that better reflect your current tastes. We're all about helping our ladies cultivate a personalized sense of style, and whether you sell jewelry, sell designer handbags, or want to sell gold that you no longer wear, you'll find an incredible variety of vintage, modern, and antique styles at Exceptional-Finds to revolutionize your looks with a classy new handbag or accessory.
Before you sell designer handbags or vintage jewelry at a potential loss, get in touch with us to compare the latest values and ensure that you're receiving a fair price for your quality items. Especially important if you're hoping to sell designer handbags or sell silver jewelry items that are one-of-a-kind or no longer in production; it can be difficult to find an accurate price comparison when there's nothing else like it!
When you sell designer handbags at Exceptional-Finds, we can accurately identify authenticity, evaluate the true value based on condition and rarity, and simplify the entire process for reliable cash for designer handbags, jewelry, or rare accessories whenever you need to adjust your collection.
Fill out a few details, submit your information, and you can expect a detailed item analysis in no time. Clear communication is our priority, and after discussing a fair value and receiving your item, you can expect to receive cash immediately. You'll never have to deal with stressful auctions, unfair negotiations, or the hassle of independently managed sales; simply contact our helpful team to learn more about our stress-free selling process today.