Jewelry in Syracuse, NY
Vintage and antiques never go out of style at Exceptional-Finds. Our hand-selected jewelry from across the world is a tribute to the timeless trends of every era, and we're excited to share the best of both modern and antique jewelry with our trending clients in Syracuse, NY. Discover newfound outfit inspiration as you explore our expansive collection, or get in touch with our rare and unique jewelry sourcing experts to find exactly what you need to elevate your current style.
We work with every client in Syracuse, NY on a personal basis to synchronize our updated jewelry styles with your preferred looks. You'll find breathtaking beauty in our silver jewelry collection, rare individuality in our one-of-a-kind vintage looks, and never-before-seen gold jewelry styles that eloquently pair with both casual and luxury evening attire. We critique every item with care and are on a mission to become your trusted source for designer exclusivity and lasting value that transforms basic collections into great investments that are gorgeous.
You Can Purchase:
Necklaces
Earrings
Rings
Bracelets
& More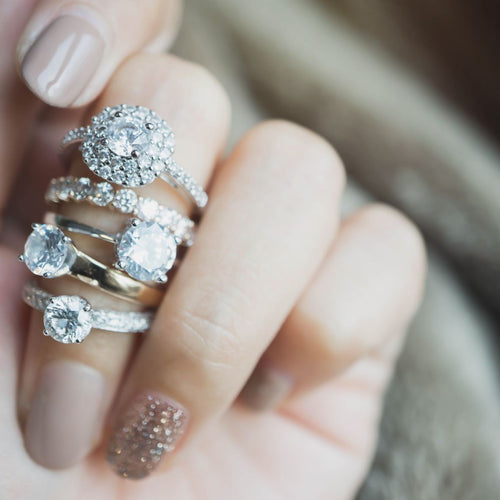 If you love the look of a specific designer or brand, we have direct access to a wealth of reliable jewelry resources in the Syracuse, NY area. From stunning Adina Reyter to vintage George Jensen, we connect our clients with pieces that are extremely rare, no longer in production, and are likely to continue rising in value. Museum-quality designer finds are among the best jewelry investments you can make, and if you love classic trends as much as we do, you'll want to keep up with our page since we're always finding new pieces to share.
If you don't see a specific piece of designer jewelry at our store in Syracuse, NY, we can still help you find it. We're actively involved in the antique, vintage, and modern jewelry scene, and are one of the most valuable jewelry sourcing resources available. Many rare designer finds are no longer in stores, but with our direct connections, we are often able to acquire exclusive finds below the expected appraisal price. All we need are a few details about your specific jewelry needs, and we'll get to work connecting you with the perfect designer piece for your collection!
While browsing our vintage jewelry in Buffalo, NY, feel free to contact us if you have any questions about our rare gold jewelry, cute silver jewelry styles, or expertly-maintained antique rarities. Beyond our helpful jewelry sourcing and the variety of beautiful options available, we are experts in the antique jewelry field and would love to tell you more about the detailed history or intrinsic value of anything you see online.
Shop Our Products