Jewelry in Philadelphia
The finest antique, vintage, and modern jewelry selections from around the world come together in our ever-evolving collection at Exceptional-Finds. After more than 20 years of searching, appraising, and collecting some of the rarest jewelry finds on earth, we're excited to share a variety of hand-selected pieces that we would gladly wear with our outfits. We're always adding luxurious, versatile, and timeless styles to our collection, and with an expansive network of antique and vintage jewelry connections always brightening our collection, you'll always have a beautiful new piece to look forward to every time you visit!
We Sell the Following Jewelry in Philadelphia:
Necklaces
Rings
Earrings
Bracelets
& More
We're all about helping women in Philadelphia cultivate their unique sense of style, and that begins with our passion for the highest-quality antiques and vintage jewelry available. Any time you buy jewelry from Exceptional-Finds, you can trust that every item has been thoroughly evaluated, professionally maintained, and carefully selected for its unique and timeless characteristics.
It's difficult to find rare antiques and modern vintage pieces that are in great condition. With our jewelry store's detailed authentication process and reliable expertise backing every purchase, we hope to become your go-to source for innovative modern styles and charming vintage selections if quality and lasting intrinsic value are your top priorities.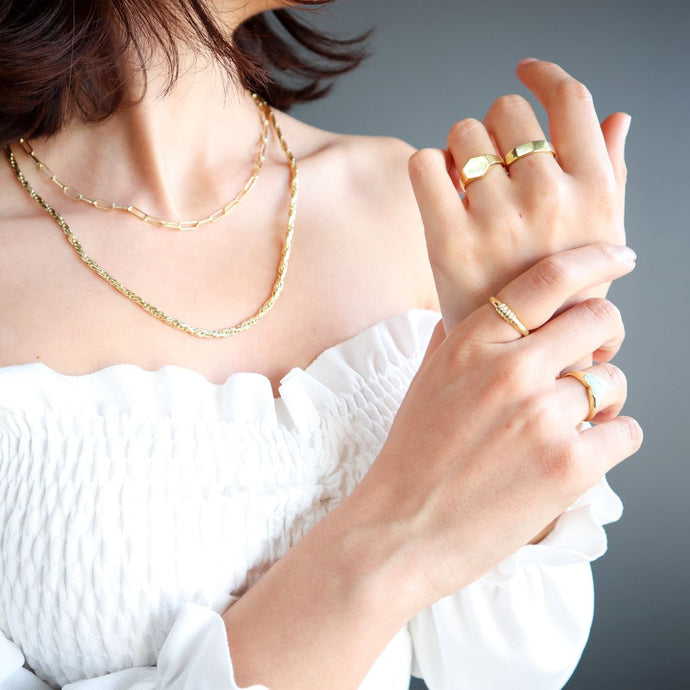 While browsing the best in modern and vintage earrings, estate jewelry, and everything in between, you'll see that many of our cutest selections are unlike anything else out there. Your jewelry should be as bright and unique as you are, and every time you shop at Exceptional-Finds in Philadelphia, we hope you'll find a captivating piece that represents your style down to the last diamond and pearl.
Thanks to our loyal patrons, many of our gorgeous estate jewelry pieces and designer handbags in Philadelphia come directly from clients just like you. If you're hoping to make room in your designer collection for any of the beautiful selections you see here, we'd love to talk more. We buy jewelry from every era of fashion, provide expert appraisals based on fair market values, and offer cash directly for any well-maintained piece that you'd like to pass along. Simply send us a few details about the items you would like to sell here, and we'll walk you through the next steps to appraise and ship.
Along with the most reliable way to sell jewelry in NYC, as your trusted jewelry advocates, you can take advantage of our antique and vintage jewelry store if you ever need assistance with your search for an antique or rare jewelry item. We love helping women look and feel their best, and if we can connect you with the perfect piece to bring out the best in your style, we'll do whatever we can to help.
Beyond helping you find your next best jewelry item in Philadelphia, PA, if you ever have any questions about an antique item or rare piece of estate jewelry, we offer a wealth of historical knowledge and never charge a dime for our honest advice. Unlike other online shops, we hope to share our passion for jewelry exploration with others, and when you stop by our Bryn Mawr jewelry store, there's likely an interesting story or timeless fashion trend behind every one-of-a-kind find in Philadelphia.
Even if you're outside of the Philadelphia area, we'll gladly ship our unique jewelry items directly to you. If you would like to learn more about any of the beautiful pieces you see, don't hesitate to contact our jewelry store in King of Prussia for friendly and helpful guidance today!
Shop Our Products