Jewelry in Montgomery County, PA
Cultivate a unique sense of style with delicate vintage luxury, brighter modern fashion, or combine a variety of our rare jewelry styles to create a look that's truly your own. Sourced from around the world and steeped in fashionable history, our jewelry stores in Montgomery County, PA feature unique and ever-changing vintage silver, diamond, pearl, and gold jewelry from timeless eras of fashion. Long-lost beauty can be found in every decade, and we hope that as you explore our imaginative collection, you'll be inspired to rethink your outfits and add a touch of classic luxury to every look!
Many of the gorgeous styles available in Montgomery County, PA feature custom metalwork, hand-crafted creativity, and are naturally more durable than cheaply made bulk brands. We source our one-of-a-kind collection piece by piece and are always on the lookout for styles that will make a statement with respect for both modern and vintage trends. Take a look for yourself, and you'll see why our jewelry stores in Montgomery County, PA are the first and last stop you'll need for a revitalized jewelry collection!
Our Jewelry Selection Includes:
Necklaces
Earrings
Bracelets
& More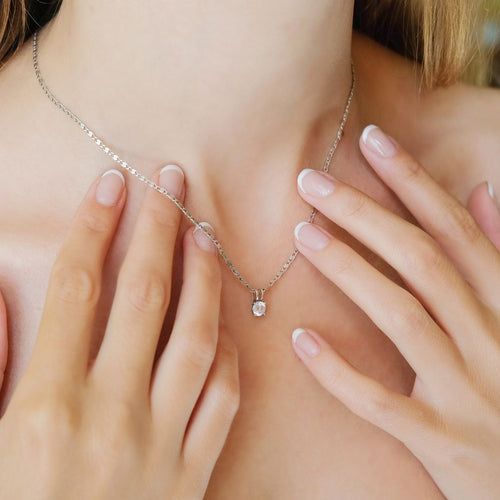 Properly maintained silver and gold jewelry lasts indefinitely. By opting for quality jewelry that was crafted with care, every piece you discover at Exceptional-Finds will add value to your collection. Some of our rarest finds continue to rise in value, and since many of our exclusive designer items are the last of their kind, these stunning pieces offer more than just a boost in fashionable appeal. Why not beautify your collection while making a worthy fashion investment at the same time?
As you browse our jewelry stores in King of Prussia, PA, we're available for personal fashion assistance at any time. You can partner with us to find a unique and vintage style that may be difficult to find, utilize our experienced sourcing skills to acquire a rare designer piece, or simply let us know which style of silver jewelry, diamond earrings, or golden bracelets you're in the mood for. We know how important it is to find the right pieces that flow with your outfits, and do whatever we can to help you create a customized style that you love.
As your styles change, so do our jewelry stores' new and exciting collections in Montgomery County, PA, King of Prussia, PA, and Montgomeryville, PA. With every purchase at the best jewelry stores in Chester County, PA, we're protecting our clients in Montgomeryville, PA with:
Experienced Jewelry Appraisals
Authenticated Designer Items
Rare Jewelry Search Assistance
Dedicated Fashion Guidance
Fast & Free Shipping on Orders Over $200
After we help you find the best new styles for your collection, we also offer cash for rare and designer jewelry. Many of our favorite jewelry items come from our valued clients, and we would love to help you make room in your jewelry box for a new modern, vintage, or silver jewelry piece if you see something you love!
If you have questions about our search assistance, or if you would like to learn more about any of our rare items, we're glad to help.
Shop Our Products