Jewelry in Chester County, PA
Are you searching for a gorgeous statement piece, elegant antiques, or expertly maintained vintage styles to complement your latest fashions? Our jewelry stores in Chester County, PA proudly feature a wealth of exceptional finds that are as lovely as they are rare and unique! In honor of long-lost styles, high-end luxuries that deserve to be noticed, and valuable collectibles that belong in every designer collection, we're on a mission to provide our trending clients in Chester County, PA with looks that demand a second glance. If you love fashion as much as we do, we think you'll love our emerging collection of antique, modern, and vintage jewelry that respects both traditional looks and the latest trends!
With over 20 years of hands-on vintage jewelry expertise, we exclusively offer pieces that are crafted with excellence, maintained with care, and cater to a broader variety of fashion trends. Revolutionary style demands an evolving collection, and as the best place to find rare, modern, and vintage luxury, we're on a mission to cure bland style, reimagine basic outfits, and empower the women of Chester County, PA with feature-defining styles that are brighter, bolder, and truly one-of-a-kind.
At Exceptional-Finds, We Have:
Necklaces
Earrings
Rings
Bracelets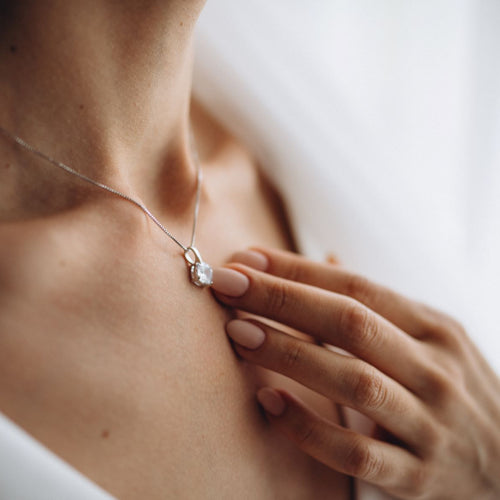 If you see a look that you love, don't hesitate to reach out to our passionate jewelry aficionados for a depth of vintage insight. We'd love to help you match any of our unique pieces with a specific look, and will go out of our way to help you cultivate that refined sense of style that's only made possible with the perfect piece of glamor. We'll gladly tell you about our antique and vintage items in depth, help you explore rare finds from world-renowned designers, and can even source specific jewelry items if you don't see exactly what you're looking for in our catalog.
At Exceptional-Finds, our jewelry stores in Montgomery County, PA never feature the same item twice. We hope to provide a unique and inspiring experience for ladies that love jewelry as much as we do, and actively rotate our rare collection by sourcing new items from trusted antique/vintage sources and clients just like you. If you'd like to update your collection, our jewelry stores pay full value in cash for any beautiful jewelry items that you no longer need or want. Simply get in touch with our helpful team for a professional appraisal, and we'll help you make room in that budget for a brand new set of earrings and a matching bracelet!
Due to the rarity and one-of-a-kind nature of the majority of our pieces, if you find something that speaks to your heart, don't hesitate to ask us for more information about the item before it's gone! From Chester County, PA to over 200 countries across the globe, we provide fast and free shipping on orders over $200, verify every item with professional appraisals, and are always available for ongoing fashion advice and guidance if you ever have any questions about the history, value, or availability of our unique jewelry finds!
Shop Our Products