Jewelry in Albany, NY
Brighten your collection with beauties from around the world at Exceptional-Finds! We're always on the hunt for exciting luxury finds, and continue to redefine the jewelry scene by sharing classy antiques, revolutionary vintage looks, and brilliant modern designs that accentuate the best of your outfits and features. From minimalist and vibrant silver jewelry at our store in Albany, NY, to bold and dramatic gold jewelry for any occasion, our dedication to sharing the best of classic and modern fashion comes together in our ever-changing collection.
Whether you're in the process of updating your collection, simply love to shop, or you're a collector in search of a worthy jewelry investment, you'll find everything and more in our one-of-a-kind shop. We never settle for the bland and hope to become your go-to spot in Albany, NY for the rarest and cutest styles whenever your jewelry collection needs a lift. Fashion is always on the move, and with any of our modern, antique, or vintage jewelry pieces adding a depth of elegance to your latest looks, you'll be one step ahead of the trend with rare finds that are always unique.
Our Jewelry Collection Includes:
Necklaces
Earrings
Rings
Bracelets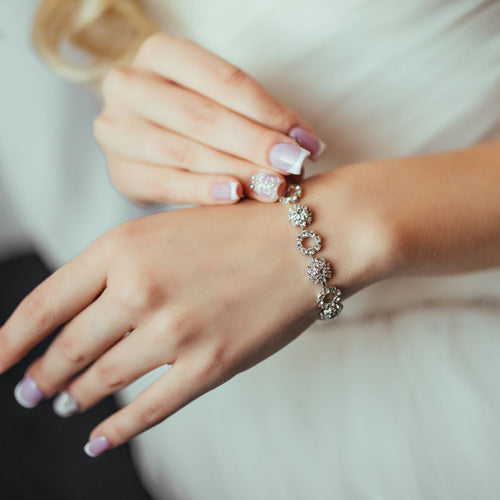 Many of the best antique and vintage finds we acquire in Albany, NY come from our valued clients! Affordably update your collection by selling jewelry or other designer items to make room in the budget, or simply join us on our mission of sharing fashion with the world by passing along your favorite pieces! We're looking for beautifully maintained gold jewelry, inspiring and lustrous silver jewelry, and provide professional evaluations for any variety of jewelry you're hoping to pass along.
With over 20 years in the vintage and antique jewelry business, you can count on our jewelry experts to provide fair valuations and honest insight every time you sell jewelry. Our straightforward process is stress and haggle-free, and we responsively pay cash for any item of interest. We know how important it is to maintain a revolving and creative collection, and hope that with our simple process to sell jewelry, you'll always have the funds you need to keep your outfits fresh and imaginative!
All of our best jewelry in NYC is hand-selected, inspected for authenticity, and is verified for genuine metal and diamond integrity. Quality is just as important as the fashionable appeal, and we stand behind every item for sale in Albany, NY with integrity and decades of experience at the heart of our business model.
If you see something you love, don't hesitate to reach out to us! We live and breathe the rich history and authentic fashions of every era, and would love to chat with you about the skilled craftsmanship, lasting value, and rare qualities you'll find with any of our pieces. Whether you need assistance finding a rare designer item, want to sell jewelry, or simply need some helpful fashion advice, we're happy to help.
Shop Our Products